japanese cotton fabrics

100% cotton japanese  fabric, choose from traditional spotted 'same komon' wave patterns or sakura blossoms. komon means "fine pattern", and is a name for patterns made up of tiny details, that appear as a solid colour from afar. 
approximately 110cm wide.
please note that once cut, fabric is non-returnable.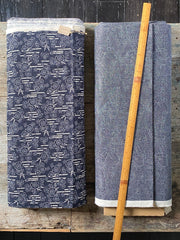 japanese cotton fabrics