japanese objects for everyday use

'utsuwa', meaning 'for everyday use', embodies the ethos of handmaking in japan, where handcrafted wares must be as practical as they are beautiful. this book takes us behind the scenes into the private studios of some of japan's most exciting artisans to reveal stories of material, method, place and culture. it guides us through quiet galleries and colourful marketplaces, where the provenance of a piece is central to its story.

hardback, 224 pages.
19cm x 27cm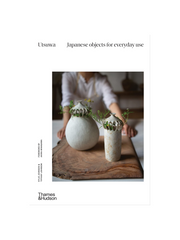 japanese objects for everyday use