the gardens of arne maynard

this is the first book on the work of one of our country's most celebrated garden designers. arne maynard is known for his award-winning gardens at the rhs' chelsea flower show, and beautiful private gardens worldwide. 
the book offers a unique insight into maynard's working methods, from details of initial design briefs to the choice of plants and photographs of each garden through the seasons. an inspiring resource for garden lovers, designers and horticultural students.
photography by william collinson.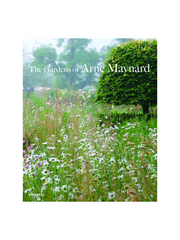 the gardens of arne maynard